Community Events
This page has been created for public service announcements, linking us to community groups who have similar goals for promoting our cultural heritage. Events listed here are not our Society's events and are simply intended to promote that event.
 *
Please join
The Trinidad & Tobago Society of Winnipeg
for
"A TRINI BREAKFAS"
on
Saturday, May 6, 2017
at the Caribbean Cultural Centre located at 1100 Fife Street
10:00 AM to 12:00 PM
Tickets Information
$12 Adults
$8 Children 12 and under

Breakfast menu will include an assortment of the following...
bake (roast & fried),  tomato & salt fish, salt fish buljol, eggplant (melongene) choka, spinach, fried plantains, smoked herring, ham, and eggs
In order to ensure everyone is served tickets must be pre-purchased by Thursday, May 4, 2017.  Please reply to this email, contact a Board member.
*
*
Annual General Meeting Notification

Annual General Meeting for the Trinidad & Tobago Society will be held on Saturday, May 27, 2017 at 2:00 pm.
  Meeting will take place at 1100 Fife Street (Caribbean Cultural Centre).
*
*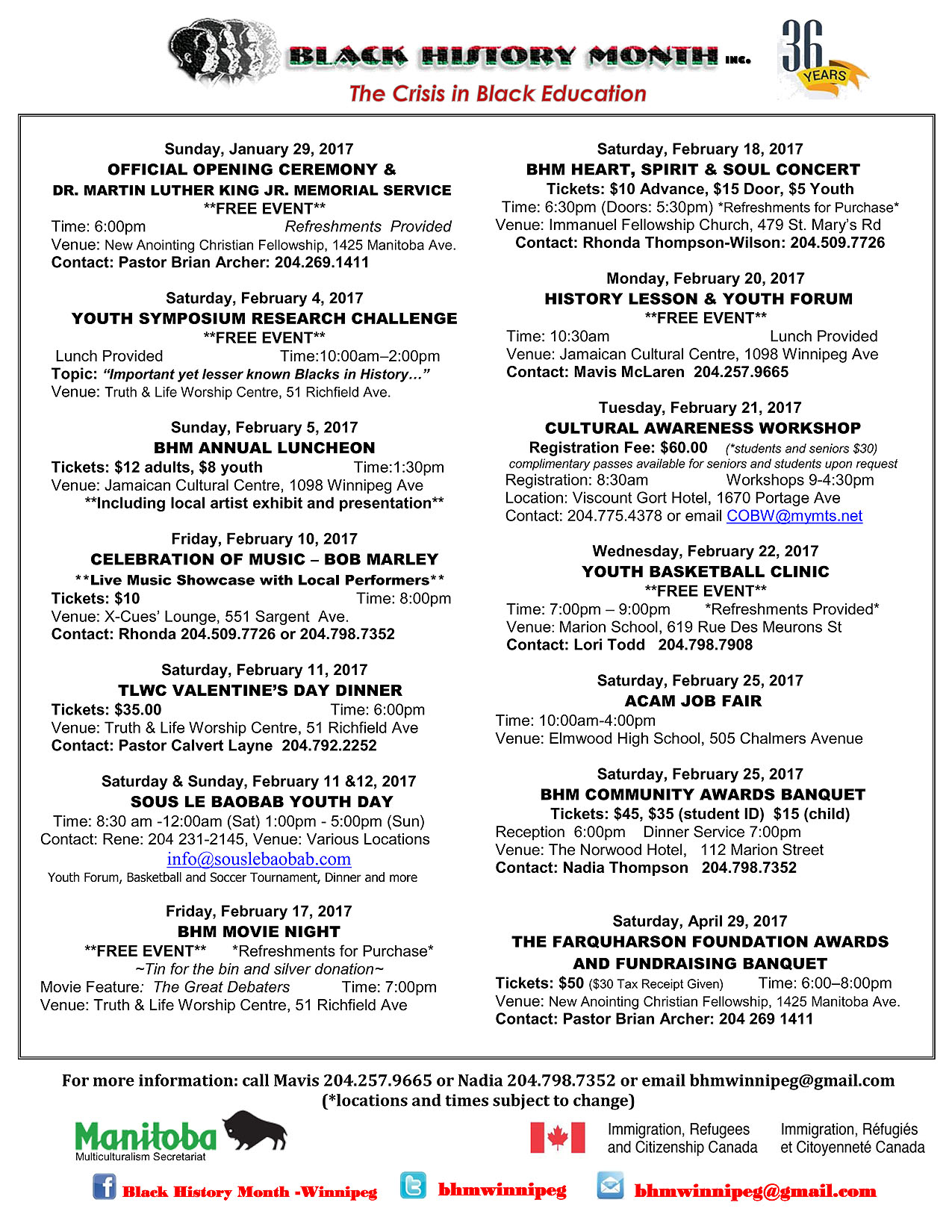 *
Members are all invited to attend the CCOM Family Christmas Party on Dec 11th, starting at 2pm at the CCOM Hall 1100 Fife street.. This event is free. If you have children twelve years and  under, kindly let the CCOM president know by Friday.
*
General Members Meeting Notification
Members are invited to attend a general meeting on
Saturday, November 5, 2016
2:00 PM - 3:00 PM
at the Caribbean Cultural Centre located at 1100 Fife Street
*
*
The flag of Trinidad & Tobago will be raised at City Hall the morning of August 31, 2016
*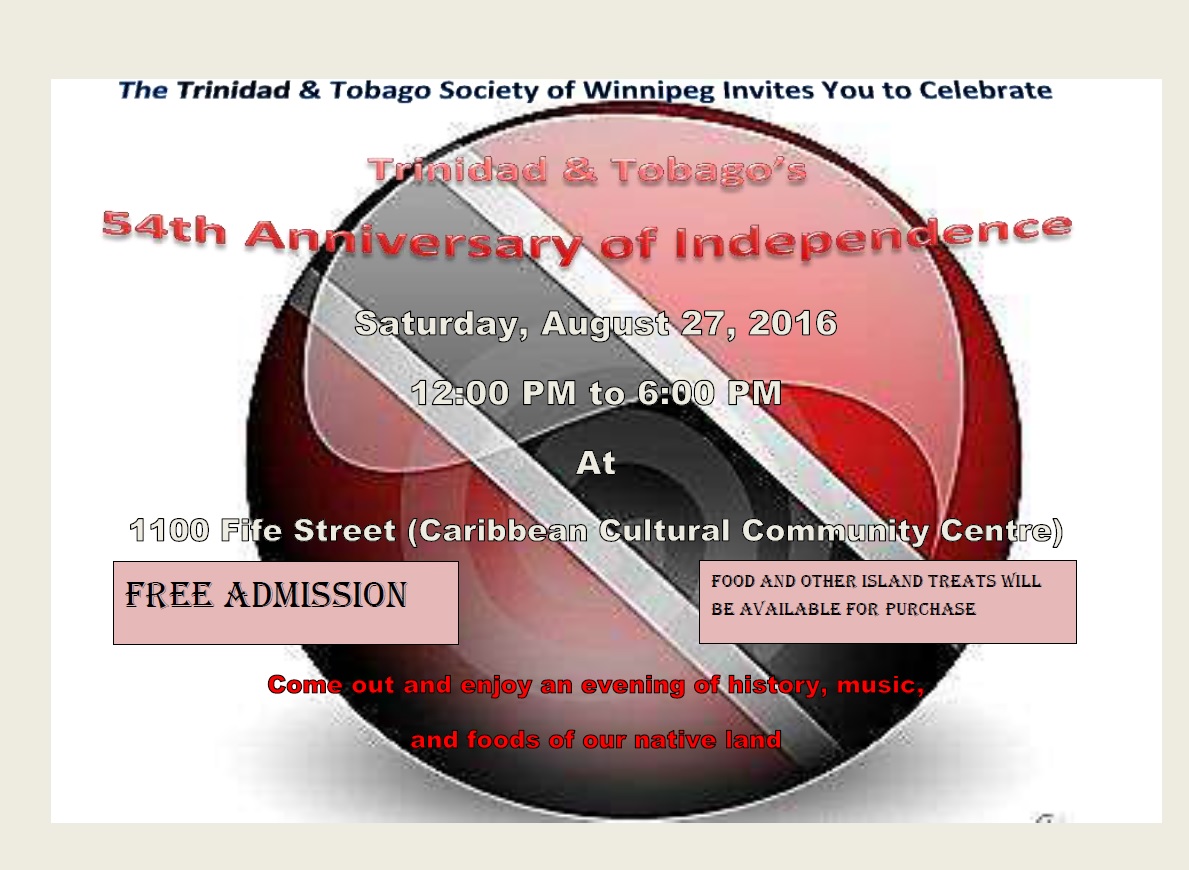 *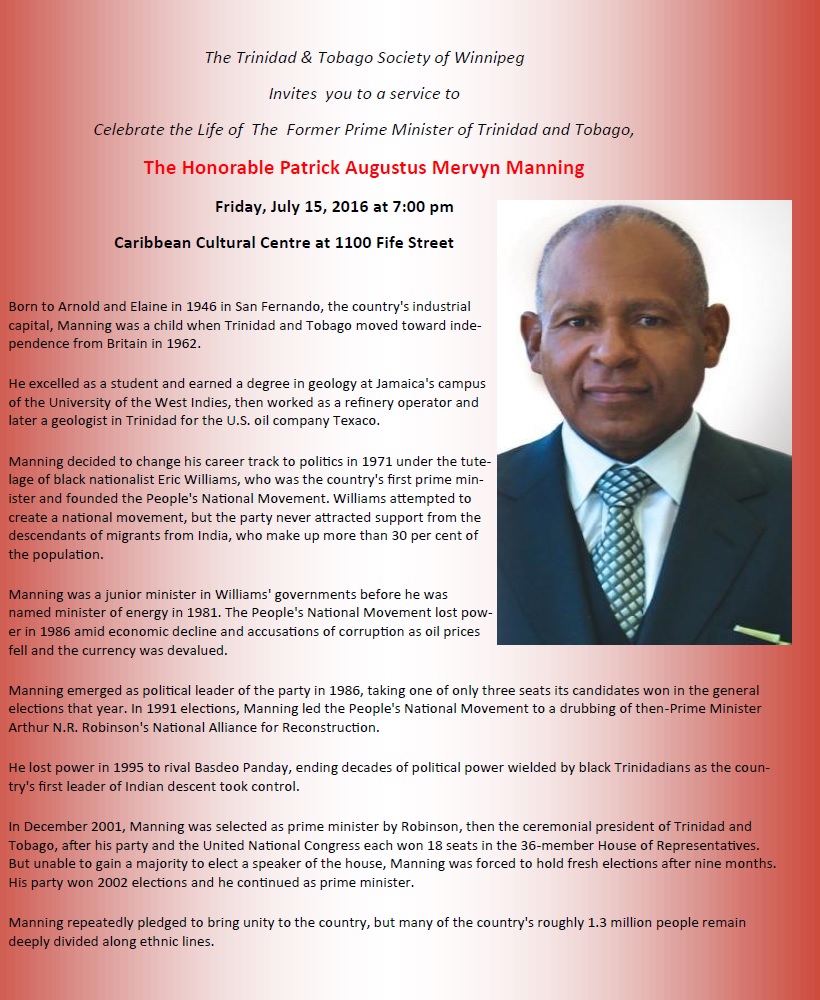 *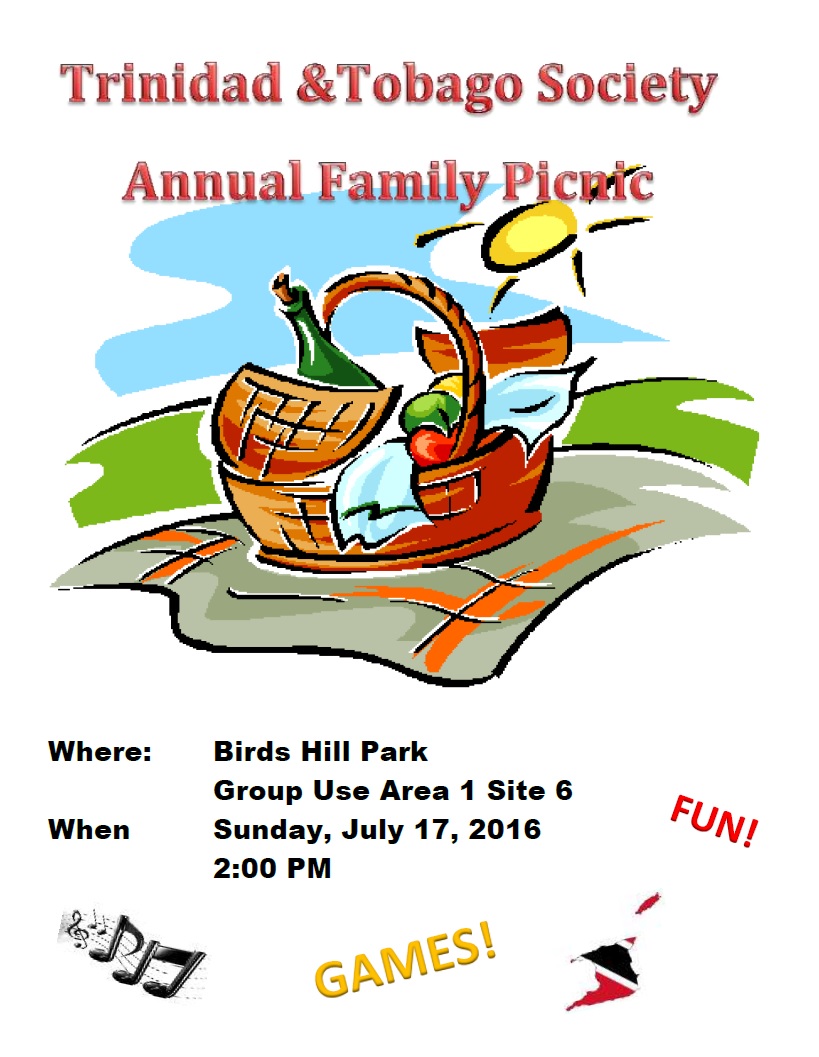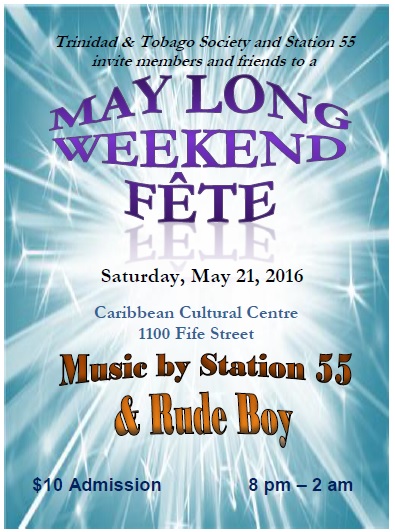 *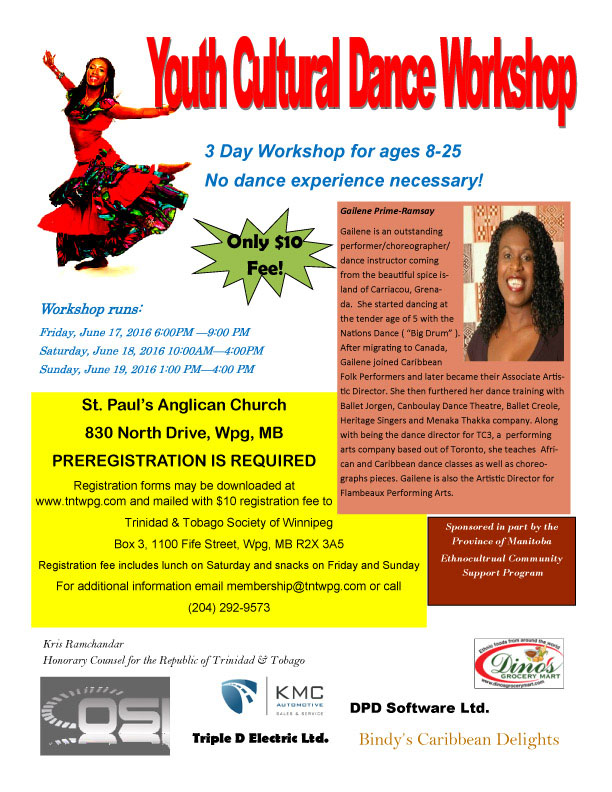 DOWNLOAD APPLICATION FORM HERE
*
*
The C.C.O.M. Christmas Party is on Nov. 28, 2015   4pm - 7 pm at 1100 Fife Ave. Winnipeg
*
*
The TnT Society Christmas party is scheduled for Sunday, December 6 2015 from 2 – 7 pm  1100 Fife Ave. Winnipeg
"Christmas party will be a potluck.  If you are not contacted by someone on our phoning committee by December 1, 2015
please contact This email address is being protected from spambots. You need JavaScript enabled to view it. and you will be provided with a required food dish to bring."
*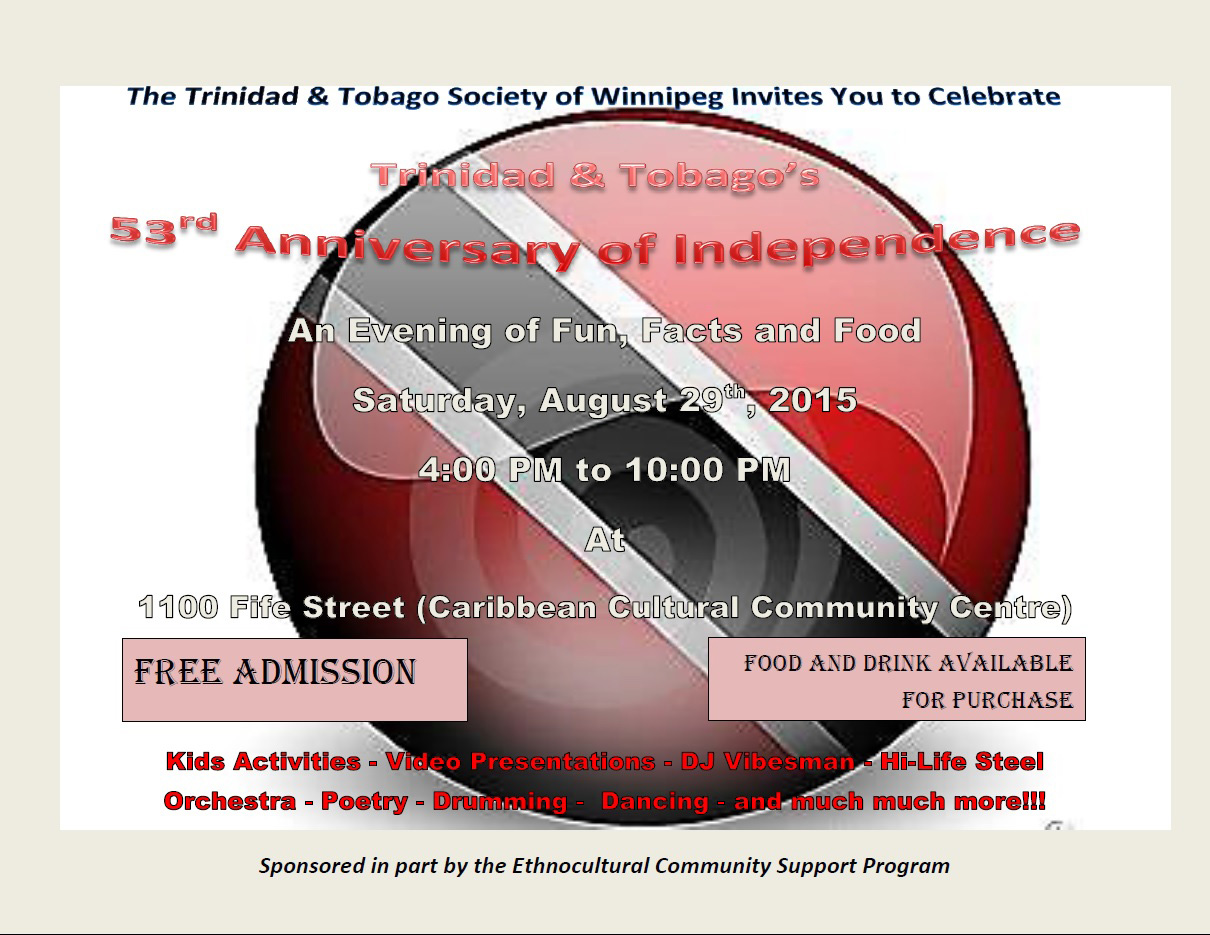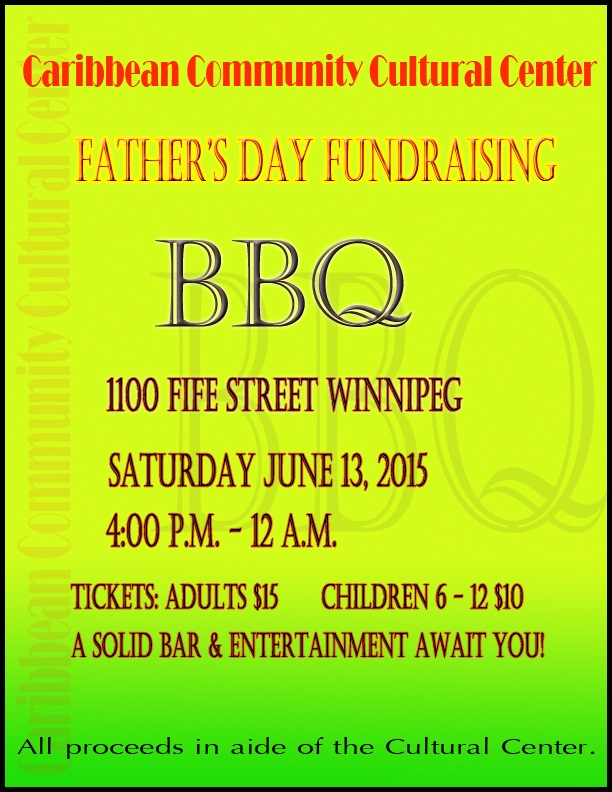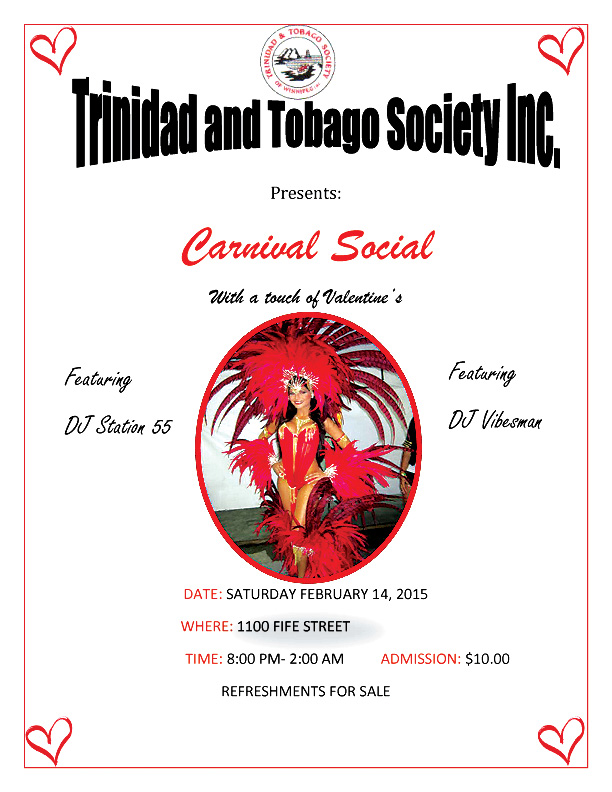 *
*
 
*
*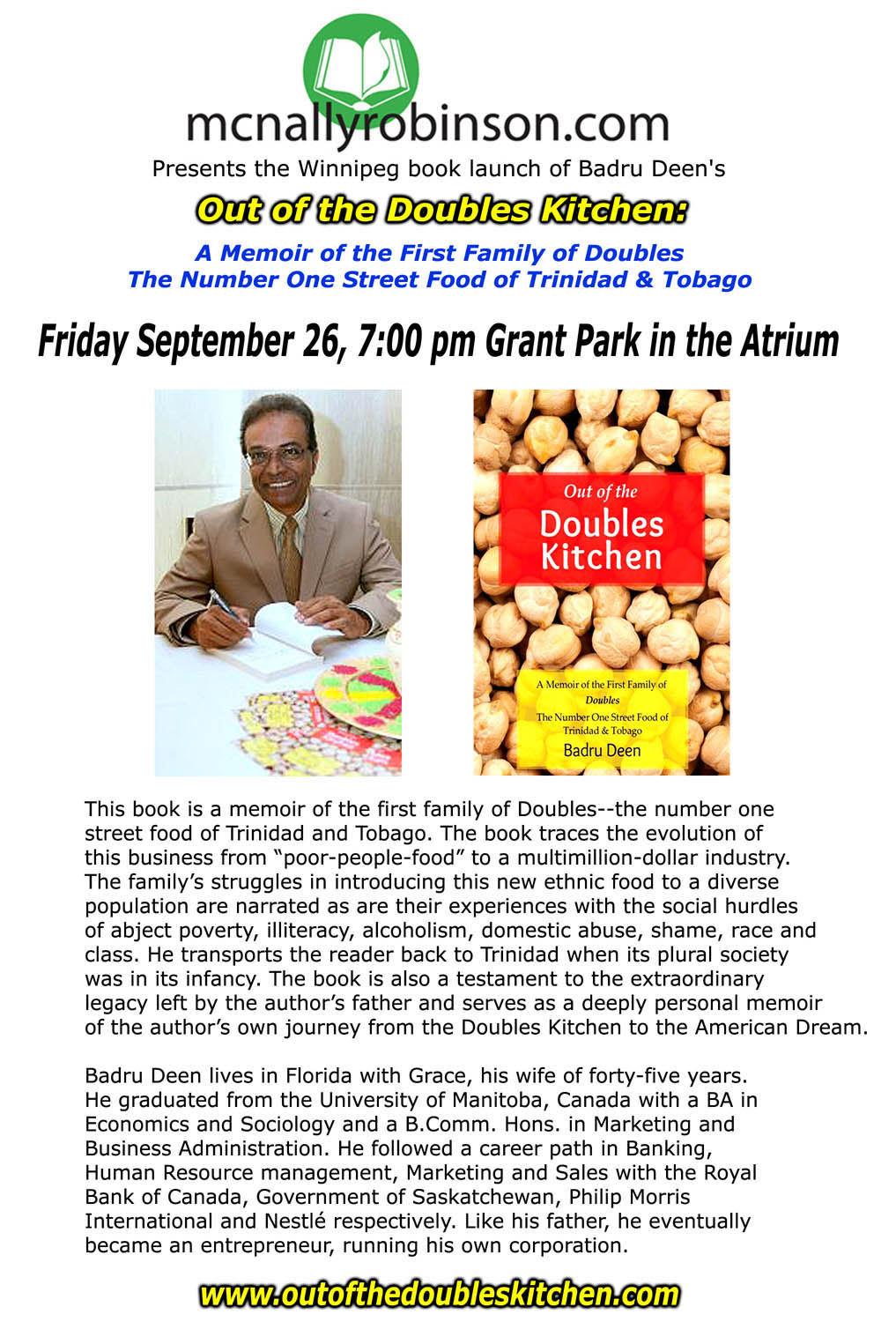 *
*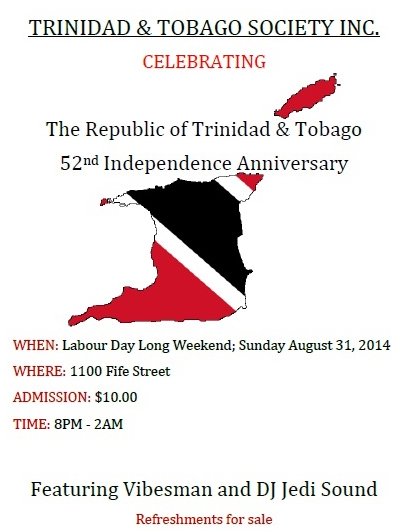 *
 The 12th Annual Soca Reggae Festival at The Old Market Square
is on July 14, 15 & 16 - 2017
more info at
*